Q&A with Kirstin Goldring from AstraZeneca
Dr Kirstin Goldring' career has taken her from university research into the heart of biobanking for one of the world's largest biopharmaceutical companies. We are very pleased to be able to share her thoughts as the next up in our series of interviews.
Kirstin graduated in Physiology and Pharmacology (BSc) and completed her PhD on asthma research at Southampton University. She carried out Post-Doctoral research in to Muscular Dystrophy at King's College and Imperial College London, before managing the UK Parkinson's Disease Society Tissue Bank at Imperial College from 2002, until 2009. Kirstin then moved to UCL in 2009 as the Biobank facilitator and from 2012 this role included co-ordination of the UCL BioResource. In January 2015 she moved to AstraZeneca to take on the role of Principal Scientist: Human Biological Sample Governance and Strategy.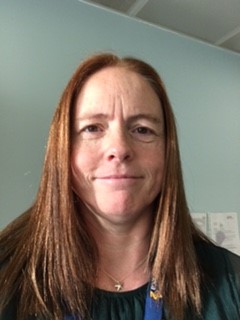 1) Why did you first get involved in biobanking?
"I had worked with human samples during my PhD and Post-Doctoral research, and then an opportunity came along to get involved in biobanking. I was coming to the end of my 3rd Post-Doc when this chance to manage the UK Parkinson's Brain Bank occurred and as I was aware of the importance of human samples and biobanking in research, I jumped at taking on this exciting challenge. I have been involved in biobanking ever since."
2) Describe a typical working day for your biobanking activity
"It is varied and I am not sure there is a "typical" day as such, although like everyone it includes face to face meetings, TCs and lots of emails. Some of the activities over the past week have included: liaising with stakeholders, looking to simplify processes around governance of access to samples and data, auditing sample collections and systems, approval of samples providers, engagement and involvement in projects with external parties and societies, review and input to informed consent forms, due diligence checks for collaborations and circulation of a project to our internal Science Review panel for a recommendation."
3) Which of your biobanking achievements are you most proud of?
"Recruiting the team and setting up the UK Parkinson's Tissue Bank at Imperial College. Mainly because I was involved from the beginning of the project and had the opportunity to work with the Director of the Bank, Professor David Dexter, to build a team and processes to make the Brain Bank a success. There was help and advice from the existing Multiple Sclerosis Brain Bank at Imperial, but it was a rewarding opportunity to work with them, the charity, neuropathologists, researchers and patients and relatives, to ensure the Tissue Bank delivered what was needed to meet research requirements and most importantly to support families at a very difficult time, to fulfil the wishes of their loved ones."
4) What new research area are you most excited about?
"I think the prospects of the relatively new, but rapidly advancing field of genome editing are very exciting. This area has great potential but there is also interest in how the advancement and application of the techniques will be balanced against the potential risks and the ethical debates on how far it should go."
5) If you had one piece of advice for someone starting their career in biobanking, what would it be?
"The biobanking community is extremely welcoming and willing to share experiences, make the most of this and seek advice. Biobanking is a growing and developing field, by networking and reaching out to others through conferences, society, country networks etc, it offers to opportunity save a lot of time and potentially money to find out what has already been tried and tested and to learn from others what is needed in all aspects of biobanking."